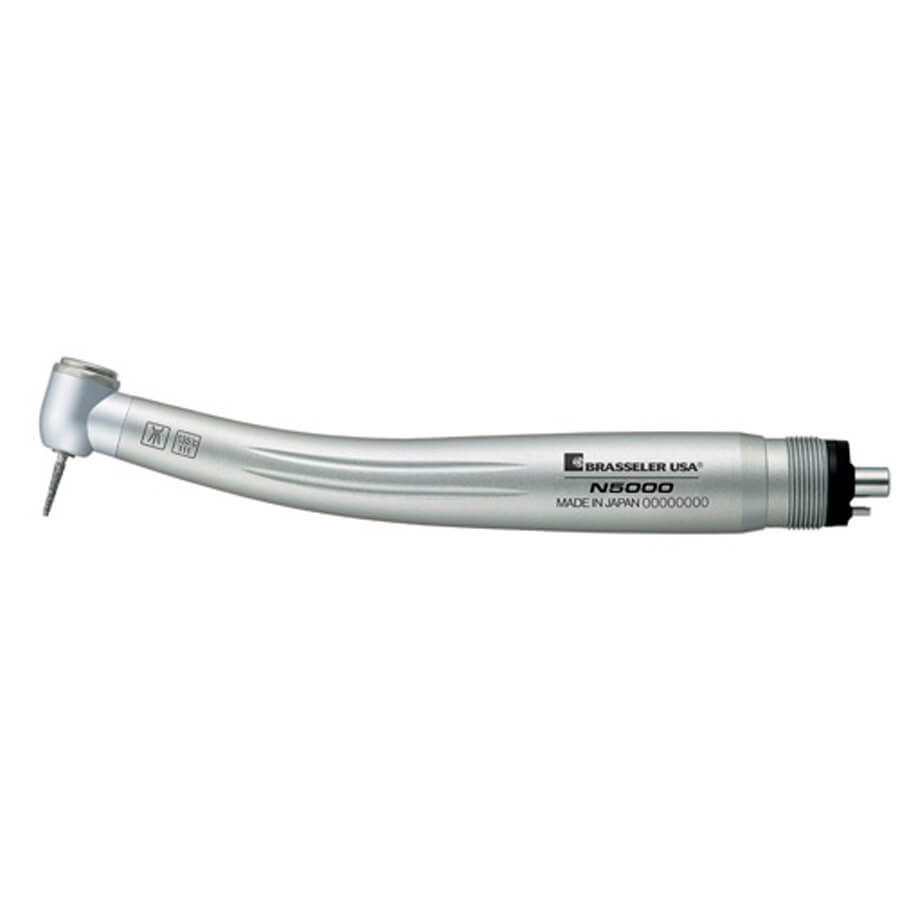 Connection:

Fixed Back

Handpiece Type:

Air

Head Diameter (mm):

11

Head Height (mm):

13.9

Light:

Non-Optic

Model:

N5000

Power:

15.5 Watts

Procedure:

Restorative

Speed Range:

Max speed of 450,000 RPMs

Torque Setting:

15.5 Watts

Warranty:

1-Year

Water Spray:

1 Port

Weight:

49g

Discontinued Products:

Show Available Products
The N5000S high speed handpiece offers high torque in a lightweight design. The fixed back connection features a new neck design, ceramic ball bearings and push button chuck. The non-optic N5000S features single port spray and connects directly to 4-hole tubing. The N5000S is a standard head size highspeed.