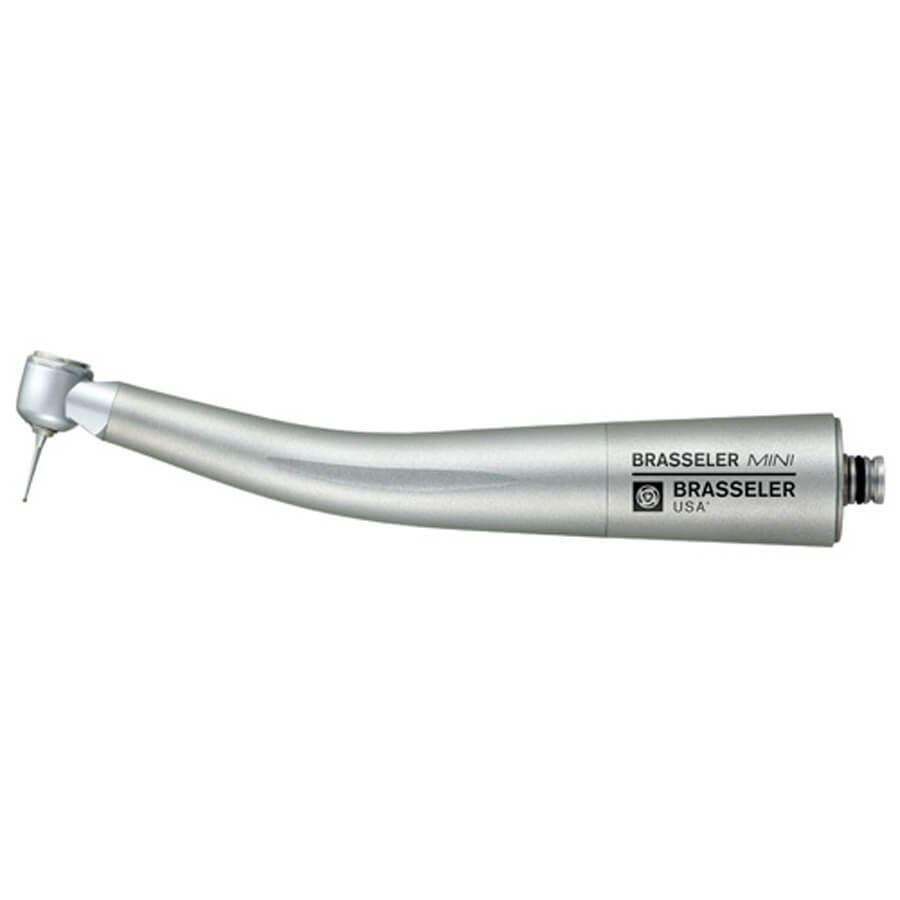 Connection:

Brasseler/NSK Quick Disconnect

Handpiece Type:

Air

Head Diameter (mm):

8.6

Head Height (mm):

9.0

Light:

Fiber Optic

Model:

Brasseler Mini

Power:

11 Watts

Procedure:

Restorative

Speed Range:

Max speed of 450,000 RPMs

Warranty:

1-Year

Water Spray:

1 Port

Weight:

44g

Discontinued Products:

Show Available Products
Small in size but big in performance, the Brasseler Mini high speed handpiece offers a super miniature head size that provides maximum access and visibility. The lightweight handpiece features ceramic ball bearings, quick disconnect coupler, push button chuck and fiber optics. The Brasseler Mini connects to Brasseler the Brasseler Coupler. A revolution in handpiece design, the Brasseler Mini is a necessity for your limited access cases.