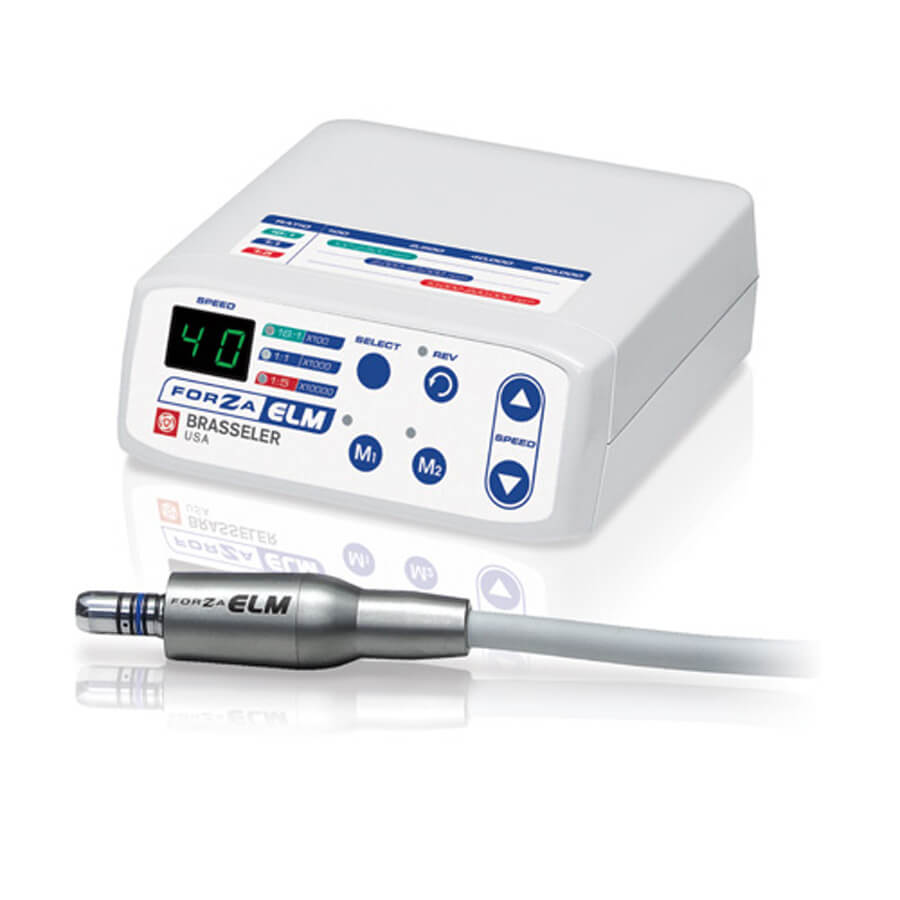 Handpiece Type:

Electric

Light:

LED Optic

Model:

Forza ELM

Procedure:

Restorative

Speed Range:

2,000-40,000 RPMs

Torque Setting:

3.4 Ncm

Warranty:

3-Year

Weight:

59g

Discontinued Products:

Show Available Products
The Forza ELM electric micromotor system combines user-friendly ergonomic design with lightweight titanium. The innovative technology is built-in throughout the Forza ELM system, including the lightest motor in its class, delivering a strong 3.4 Ncm of high-torque power. The Forza ELM micromotor weighs a mere 61 grams--up to 40% less than competitive units. Smooth, quiet, and versatile, the Forza ELM features an LED fiber optic micromotor, two programmable settings and a digital speed read out. With a motor speed between 2,000-40,000 rpm the brushless system has attachments available for specialty areas and can be integrated into virtually any dental delivery systems.
The Forza ELM Mini delivers the following features:
LED fiber optic micromotor
Two programmable settings and a digital speed read out
Motor speed between 2,000-40,000 rpm
Brushless system
Ceramic ball bearing in the attachments
Lightest E-type motor
The Forza ELM Mini set includes:
Control Unit
Motor
Motor Cord
AC adapter