Surgically Clean Air™ - JADE Air Purification System
Surgically Clean Air™ - JADE Air Purification System
5028263U0
MFG #: SCA5000C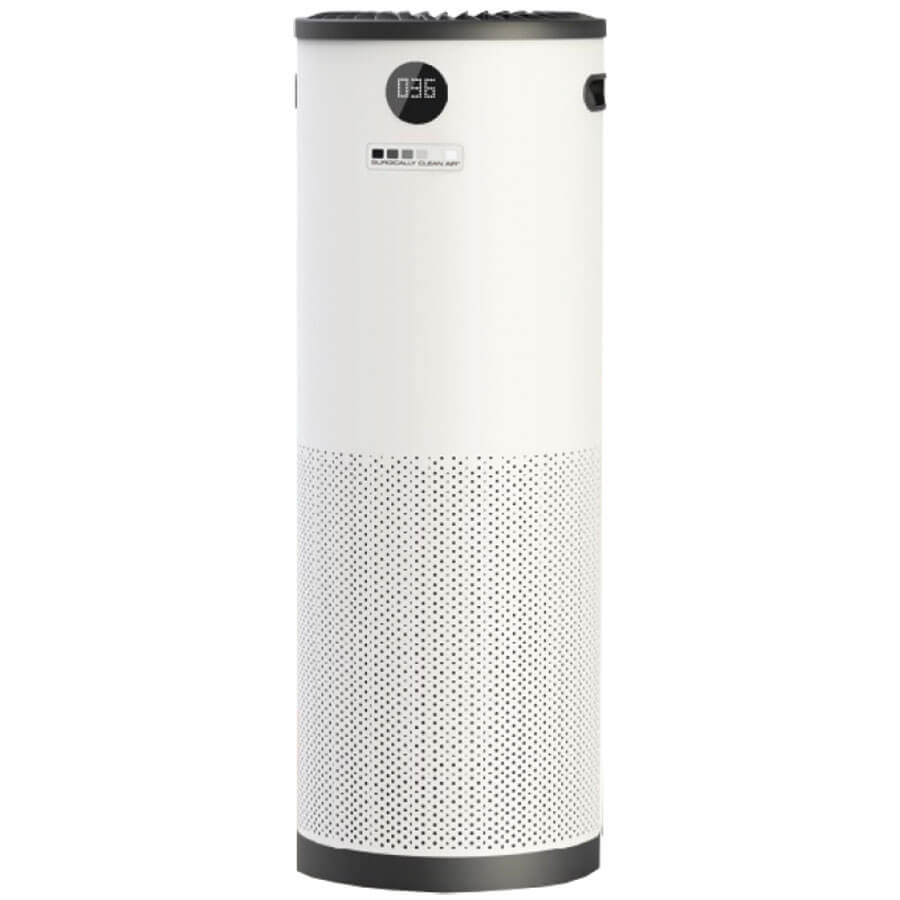 The Jade Air Purification System is among the most advanced and effective air purification systems on the market today, bringing clean, fresh and re-energizing air to your office, all with industry leading low sound level (~50db).
Utilizing multi-stage air purifying technologies that work together to clean, purify and re-energize indoor air. The JADE Air Purification System captures air pollutants, filters 99.998% of particles down to 0.1 microns and charges the air via its negative ion generator.
The clean lines, slim profile, rounded corners, and cornice shape peak give Surgically Clean Air's Jade air purifier a contemporary and majestic look that stands proudly in medical clinics.