Sadly, the celebration for this year has ended.
But we would love to feature you next year!
Would you like to be a part of Dental Appreciation Month 2020? We would love to celebrate you! To be one of our featured professionals next year, simply write your Brasseler rep an email and tell they you want to be featured! They will send you all the details.
In the meantime, you can still check out our featured professionals from 2019!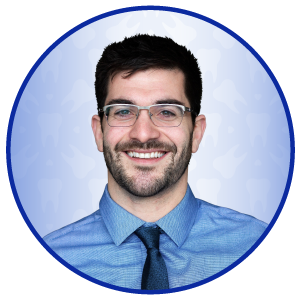 Justin Hanlon, DMD
Omni Dental, McMurray, PA
Fun Fact: I just bought my office in February and I just started doing transcendental meditation (TM)
Must Have Instrument: Electric handpiece , Surgical length needle diamond combined with Spade elevator, Brasseler burs in general!
About Dr. Justin Hanlon
A Pittsburgh native, Dr. Hanlon graduated from Taylor Allderdice High School in Squirrel Hill. He went to college at Penn State University, and then pursued his dental education at the University of Pennsylvania School of Dental Medicine.
After graduating from UPenn, Dr. Hanlon spent several years refining his professional skills as an associate in private practices in the greater Philadelphia region and, most recently, in Pittsburgh's North Hills. During this time, he expanded his dental training through extensive continuing education, including earning certifications in implant placement and Invisalign®.
Dr. Hanlon is a member of the Pennsylvania Dental Association, the American Dental Association, and the International Dental Implant Association, where he received his implant training after dental school.
When Dr. Hanlon isn't improving the smiles of his patients, he likes to swap his scrubs for skis, hiking boots or a yoga mat. And, though Dr. Hanlon decided to hang up his skates for good, he still loves hockey, and enjoys cheering for the Penguins from house in Squirrel Hill, alongside his dog, Jameson.
Why Did You Become a Dentist?
Dr. Justin Hanlon discovered his passion for dentistry thanks to his passion for hockey. During his junior year of high school, when a high stick shattered Dr. Hanlon's two front teeth, his family dentist came to the rescue and repaired the damage. What began as a frightening and painful experience turned into a life-changing one. Dr. Hanlon became fascinated by the power of dentistry and its ability to provide greater levels of confidence and success in people's lives.
Why do You Love Brasseler Products?
In addition to having tough and reliable products that span the dental specialties, Brasseler really separates themselves from the competition by finding top-notch representation. Many times reps from other companies make you feel like you're being taken advantage of or being sold a bill of goods, but not my man Joe from Brasseler! It's always a pleasure when he stops by the office and I know that he always has me and my patients' interests at heart. Thank Joe and thank you Brasseler!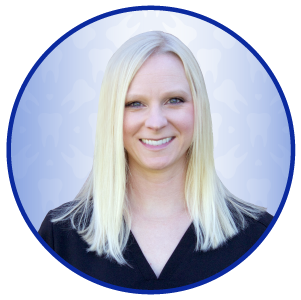 Callee C. Clark, DDS
Grand Valley Endodontics, Grand Junction, CO
Fun Fact: My staff and I live to make Root Canals an Enjoyable experience, not just bearable, but a pleasant experience that eliminates pain.
Must Have Instrument: BC Sealer, BC Fast Set Putty
About Dr. Callee C. Clark
Dr. Callee Clark grew up in Mississippi and graduated from Millsaps College in Jackson, Mississippi with a degree in chemistry and minors in Anthropology and Sociology. She moved to Memphis, Tennessee where she graduated in the top quarter of her class from the University of Tennessee College of Dentistry. Her specialty program in Endodontics was completed at the University of Texas Health Science Center in San Antonio. In pursuit of the highest level of education in her specialty, Dr. Clark became Board Certified shortly following her residency program. In 2011 she moved home to Columbus, MS and opened an Endodontic Private Practice. However, her love for the mountains and outdoor adventure enticed her and her husband, to move west to Grand Junction. She is a Diplomate of the American Board of Endodontics, a member of the American Association of Endodontics, sits on the Continuing Education committee for the AAE, and is active in her local dental community. When not performing root canals, Dr. Clark loves to stay active. She enjoys skiing, running, yoga, and road biking with her husband, Kyle, as well as participating in triathlons and weight lifting. She is mother to two Australian Shepherds, Honey and Finn.
Why Did You Become a Dentist?
I always knew I would work in health care in some capacity. My father and grandfather were physicians and my uncle is an Endodontist. Normal topics of conversation at our house were about diagnostic problem solving and treatment options for patients. I joke that my uncle 'beat' my dad out since I followed in his dental footsteps! But Endodontics specifically became my passion because as a dental student, I was deathly afraid of root canals. I decided I would finish all of my root canal requirements as quickly as possible so that I would never have to do another one again. Needless to say, I got over that fear quickly and root canals became my favorite treatment. There is nothing better than walking a patient through the ease of a root canal treatment and seeing the surprise on their face when it is completed quickly and painlessly. We love when our patients so commonly comment, "That's it?!"
Why do You Love Brasseler Products?
The Brasseler sealer has changed how we think about obturation in Endodontics. The philosophy of having a completely filled and sealed root canal system is one of the most important parts of long term success. We knew that even in the best of scenarios, our warm vertical technique may not provide a three-dimensional seal. But with the Brasseler sealer, we have the peace of mind that the sealer is providing that complete seal even when our gutta percha cannot. My staff will also tell you that the Brasseler fast set putty is a lifesaver. They spend zero time and energy mixing traditional MTA when they have the putty easily dispensed and ready to use at a moment's notice. It's an added bonus that I can place a buildup over the putty at the same appointment without having to wait 24 hours for it to set.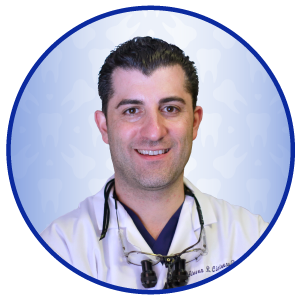 Steven R. Cisternas, DDS
Richmond Hill Dental Design Studio, P.C. Staten Island, NY
Fun Fact: My greatest love is family and friends. Every minute away from dentistry I am with my loving wife Lauren and children Juliet and William.
Must Have Instrument: DuraCut Diamonds
About Dr. Steven Cisternas
I grew up in Staten Island, N.Y. which is a borough of N.Y.C. but a very tight knit community. I graduated Hofstra University completing my undergraduate degree with a B.A. in Biology in 2001. At an early age I knew dentistry was my career path to ensure this after graduating undergraduate I worked in my families' collision repair facility. Working in the collision repair industry only further instilled in me that I wanted to work with my hands only with the scientific knowledge I was given as an undergraduate. I was accepted into Howard University College of Dentistry in 2002 and moved to Washington, D.C. where I completed my Doctor of Dental Surgery degree in 2006. I then returned home to New York where I completed a one year General Practice Residency at Bronx Lebanon Hospital. I was exposed to all phases of dentistry with a heavy focus in oral surgery and implant dentistry. My first dental practice opened in Staten Island in 2009 and since then an additional two have opened with more on the way.
Why Did You Become a Dentist?
I knew from an early age I wanted to practice dentistry from attending a dental visit with my father. I immediately became fascinated with everything going on at once during his visit to the dentist. From all of the tools and instruments to the science and technical skills required to perform the perfect root canal finishing the tooth reconstruction with a properly functional crown. When I created Richmond Hill Dental Design Studio my vision was to provide a practice where all specialties were taken care of under one roof. This means no waiting for the patient, no multiple appointments and no wasting of a patient's time. With the latest technology and greatest products from companies like Brasseler I can provide comprehensive dental care the way I always envisioned.
Why do You Love Brasseler Products?
I have been using Brasseler products since my practice opened in all phases of my dentistry. The consistent successful completion of endodontic therapy on my patients is critical and the use of endoSequence files to clean and shape the tooth followed by obturation with BC Gutta Percha along and BC sealer giving that bioceramic seal is key. I love the Brasseler lineup of restorative finishing burs and diamonds to bring out the beauty in my restorations. My sales representative, Peter, always gets the products in my hands that will make my life easier none better than the duracut diamonds coupled with an electric headpiece make removing Zirconia crowns and accessing them for root canals a breeze. I could not practice without them duracut in my life.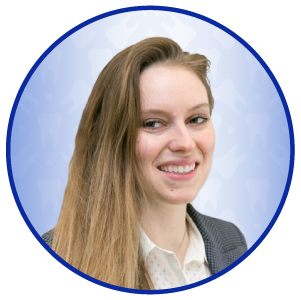 Monica Urda, DDS
Smile Science Chicago, Wicker Park, IL
Fun Fact: I am proficient in both the Nae Nae and the Dougie.
Must Have Instrument: NL9000 Handpiece, LS Series Attachments, line of endodontic products
About Dr. Monica Urda
Born and raised in the northern suburbs of Chicago Dr. Monica Urda received the Trustee Scholarship from Loyola University to study biology. A recipient of the Mulcahy Award as well as the Pre-Dental Award she graduated cum laude from Loyola and spent the following four years at Marquette School of Dentistry in Milwaukee Wisconsin where she earned her DDS. Afterward, she completed post-graduate coursework in endodontics, dental implants, Cad-Cam technology, esthetic restorations, and Invisalign. In 2013 Dr. Urda joined a large group practice on the southwest side of Chicago. Through her expertise, her calm, confident manner and her engaging personal touch Dr. Urda quickly became a favorite doctor among the patients at the large and busy clinic.
Dr. Urda now brings her dedication to excellence and personal approach to dentistry to her own practice: Smile Science Chicago in Wicker Park. Whether for a routine visit or a more complex procedure Dr. Urda respects each patient's right to a detailed discussion of any treatment needed. She will take the time to explain a procedure, answer all questions and alleviate any concerns, then the Smile Science Chicago staff will work to implement Dr. Urda's treatment plan within the schedule and budget of each patient.
Why Did You Become a Dentist?
When I imagine my perfect day, I dream of being pelted with calculus, sprayed with saliva, splattered with blood, and told I am hated. Which left me with two obvious choices…. serial killer or dentist! Because I prefer artisanal soaps and non-communal bathrooms the only option was dentistry!
Why do You Love Brasseler Products?
I love Brasseler because I can count on it to go when the pedal hits the metal. I have gotten cassettes to handpieces, to a piezo electric to an apex locator all from Brasseler. It's affordable so I can pass those savings along to my patients. I don't feel like I am just paying for a name with Brasseler. I feel like I am not only getting amazing equipment, but also top-notch support from my awesome rep.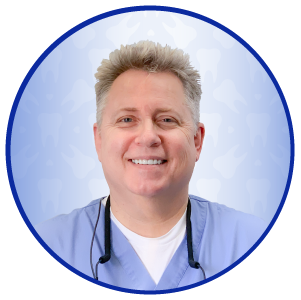 Douglas R. Roth, DDS
Douglas R. Roth, DDS Family & Cosmetic Dentistry, San Jose, CA
Fun Fact: I enjoy running and have participated in over 10 half marathons.
Must Have Instrument: Diamond Burs, EndoSequence Rotary System
About Dr. Douglas Roth
Raised in Saratoga, CA, Dr. Douglas Roth completed his undergraduate studies at Walla Walla College and received a Doctorate in Dental Surgery degree from Loma Linda University. He belongs to a number of dental organizations including the Santa Clara County Dental Society (SCCDS), California Dental Association (CDA) and American Dental Association (ADA).
Dr. Roth had devoted his professional career to all aspects of general dentistry with special interests in the area of cosmetic dentistry. His hobbies include running and he has participated in over ten half marathons.
Why Did You Become a Dentist?
I decided to become a dentist my sophomore year of college so I could help people have confidence in their smile.
Why do You Love Brasseler Products?
Using the EndoSequence NiTi files and matching gutta percha paired with BC Sealer has made performing root canal therapy a much more predictable process.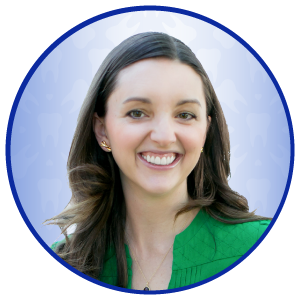 Abby L. Dew, DDS
Southside Family Dental, Savannah, GA
Fun Fact: If I wasn't a dentist, I would be the OC for the Detroit Lions.
Must Have Instrument: Feather Lite Polishers, K0632 Restorative Concepts Prep System
About Dr. Abby Dew
Dr. Abby Dew was born in Seattle, Washington, and raised in Grand Rapids, Michigan. She earned a bachelor's degree in Physiology at Michigan State University, then went on to graduate from the University of Michigan School of Dentistry. She moved to Savannah, Georgia in 2008 with her husband to escape the snow!
Dr. Dew enjoys watching Big Ten football and basketball and spending time with friends and family. She is married to husband, Ryan, and they have three children: Knox, Elin, and Nash.
Dr. Dew enjoys working with patients of all ages and enjoys the variety of procedures she performs daily, from endodontics to surgery.
She believes there is no better feeling than getting someone out of pain or giving them the confidence to smile for the first time in years. Dr. Dew's professional passion is combining implantology with top-notch restorations. Her goal is to not only create beautiful smiles, but ones with strong foundations to last.
Why Did You Become a Dentist?
I wanted to become a dentist for as long as I can remember. In elementary school, I showed my class how to do a Class I restoration using a loaf of bread as the tooth and a tub of frosting as filling material. Since then, I have had a significant amount of dental work done so I know personally the feeling of confidence that comes from a beautifully-restored smile. My goal as a dentist is to give as many people as possible that same feeling.
Why do You Love Brasseler Products?
I like that Brasseler stands behinds its products—if I have an issue, they make it right. The relationships I have with the Brasseler team are unlike those I have with any other dental company. You all make my practice more efficient and help me to deliver the best to my patients.