VARIOS 150 LUX Ultrasonic System - Fiber Optic ( Y141010 )
VARIOS 150 LUX Ultrasonic System - Fiber Optic ( Y141010 )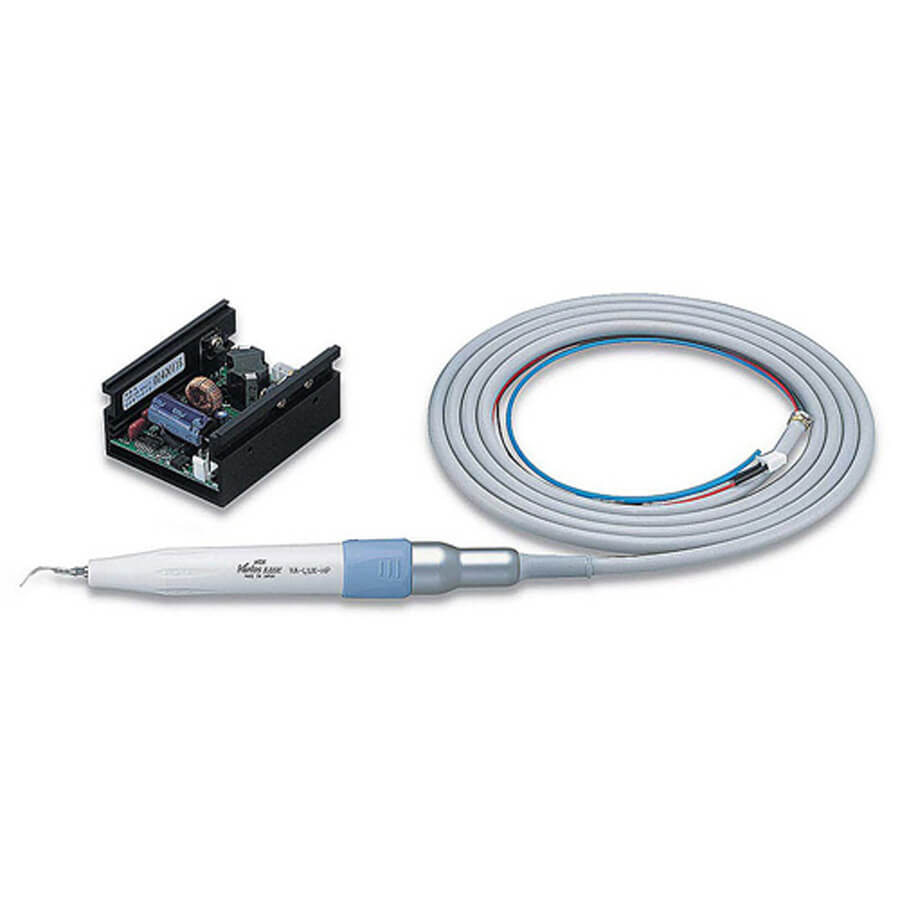 The Varios 150 Piezoelectric Ultrasonic Scaler brings state-of-the-art technology to the dental hygiene operatory. This powerful unit operates at 28-32 kHz and offers precise settings for Periodontal, General Scaling and Endodontic procedures. The Varios 150 is designed to be integrated into virtually any new or existing dental equipment. This compact device features 360° optic technology in a lightweight, ergonomic handpiece. The illumination significantly improves caries and calculus detection.
Complete set includes:
Varios 150 built-in unit
Handpiece with cord, AC adapter and wrench
3 tips (G1,G4,G6)
The Varios 150 is backed by a 1-year warranty.